The Definitive Place for RV Reviews, Tour Videos, and Camping Guides
Camper Connect is your place for thorough walkthroughs and reviews of our most popular camper models! If you're looking for trustworthy and in-depth Camper Reviews and Camping Guides, or want to engage in the online camping community, Camper Connect is the place to do it all! We will walk you through every inch of our beautiful selection of luxuriously spacious campers to provide you with a complete profile of what you're looking for. Take a look for yourself, and see why you'll experience the difference at Meyer's RV Superstores!
A TRUSTED SOURCE FOR RV REVIEW VIDEOS IN NEW YORK, PENNSYLVANIA, NEW JERSEY, AND OHIO
At Meyer's RV Superstores, we strive to provide you with the tools you need to experience the difference when searching for the perfect RV for you and your family. That's why we have created Camper Connect to make your RV-buying experience interactive and informative. Our high quality videos will walk you through the camper of your dreams, showing you all the exquisite details and amenities inside and out. Some of our top features will include: Universal Docking Station, Motion Sensor LED lighting, Un-obstructed pass-through storage, Max Turn Front Cap, Receiver Hitch Upgrades, Ductless Heating, Roof Mounted Solar Prep, and Axistep Stairs. Whether you're thinking about owning an entry level coach or the fully-loaded opulence of an executive coach, Camper Connect with Meyer's RV Superstores will help make your life easy. Enjoy watching, and as always, happy camping!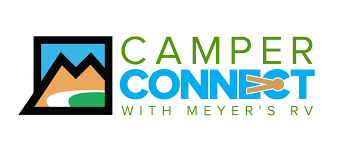 Check Out Our RV Specials