For round-trip RV rentals - Syracuse, NY
CLICK HERE TO CHOOSE A DIFFERENT MEYER'S RV RENTAL LOCATION
Meyer's RV Rentals in Syracuse, NY
WELCOME TO MEYER'S RV RENTALS!
Looking to rent an RV in the 2024 camping season? Our Syracuse, NY location is one of New York's top RV rental centers. Visit us at 8575 Brewerton Road, Cicero, NY 13039 or contact us at (680) 207-6142. We proudly serve the Syracuse / Utica market. We'd be happy to help you find the perfect RV rental for your upcoming trip!
SUBMIT YOUR RENTAL APPLICATION FOR THE 2024 CAMPING SEASON TOADAY!
If you are in the New York, New Jersey or Pennsylvania area and are looking for trustworthy and reliable RV rentals, then we're the place for you. Our team of RV rental specialists can discuss your rental options, layouts, and any recommendations we have for the size of your travel party and desired RV type.
WHY SHOULD I RENT AN RV?
Renting an RV makes sense for many reasons, especially being used as an alternative to the traditional hotel or tent camping experience. Renting also gives you the chance to "try before you buy" to decide if the RV life is right for you! No matter what your reason is for renting, we can certainly help. Since 2018, we have helped numerous families create a once in a lifetime RV experience. Ready to hit the road? Fill out a 2024 rental application today!
2024 East to West Entrada 2600DS
Seats 6/Sleeps: 6
Length: 29'
Slide-outs: 2
Height: 11'3"
Fuel Type: Gas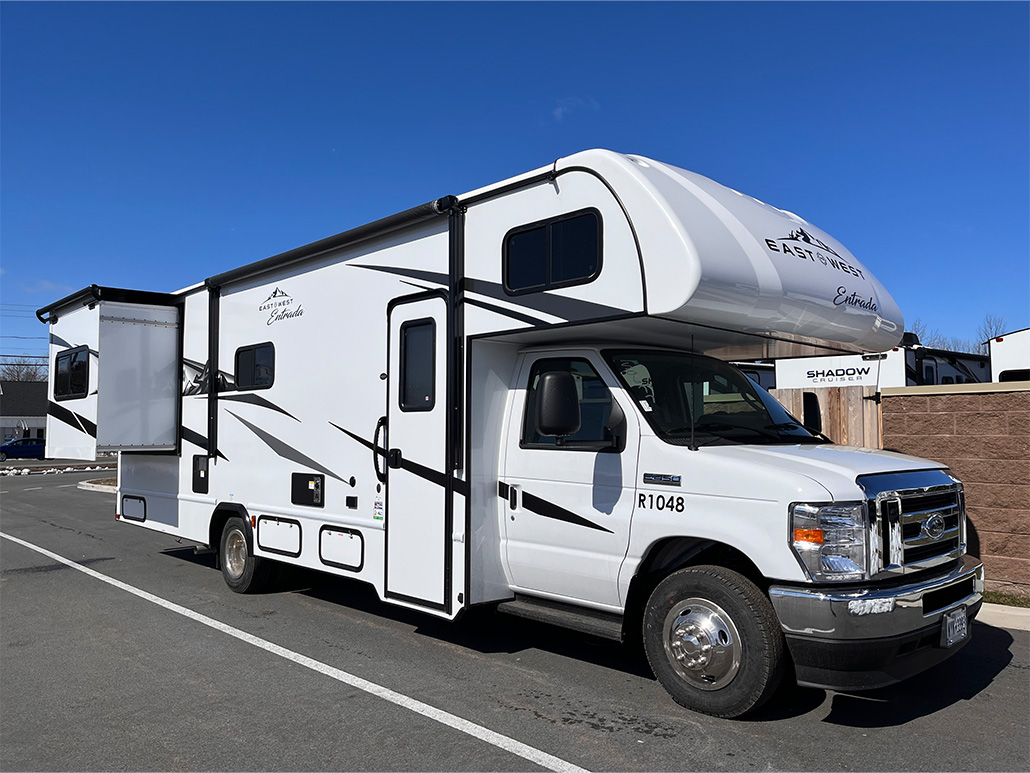 2024 East to West Entrada 2700N
Seats 6/Sleeps 6
Length: 30'
Slide-outs: 0
Height: 11'3"
Fuel Type: Gas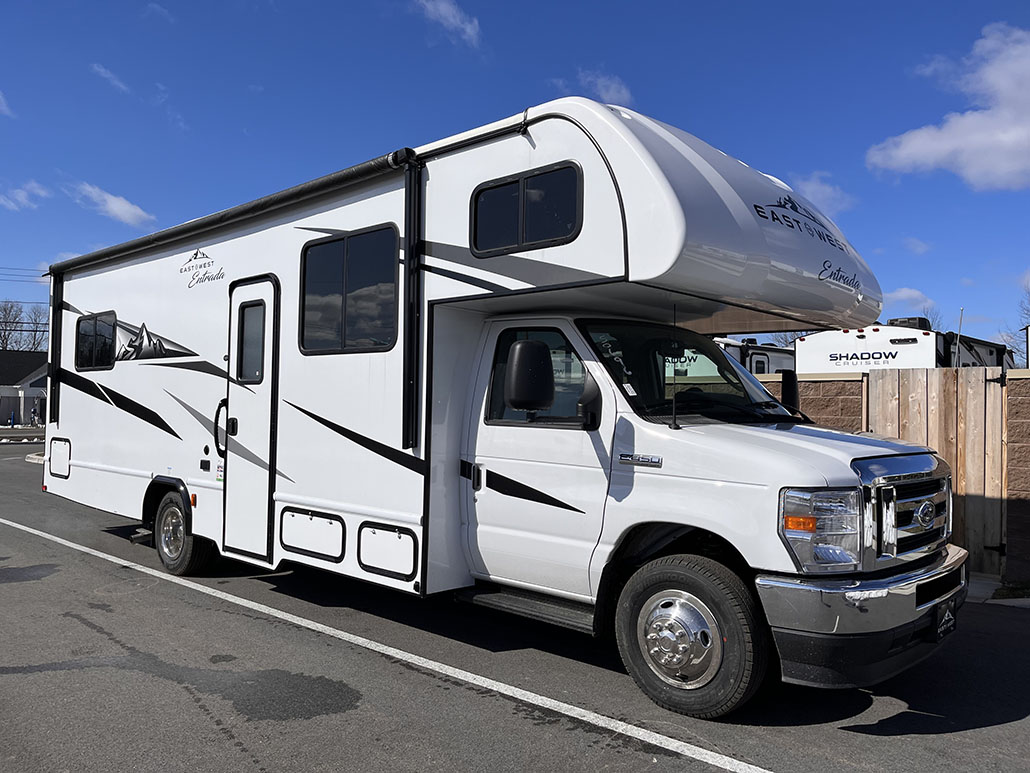 2024 East to West Entrada 3100FB
Seats 8/Sleeps 8
Length 32'
Slide-outs: 1
Height 11'3"
Fuel Type: Gas